The Door 84 space is also used by other Organisations and Charities, you can find out more about each of our current licensees below.
Having a variety of organisations and charities based alongside Door 84 means we have a lot of information, expertise and support that is accessible, which only works to make the Centre stronger.
This has also allowed Door 84 to create fundamental links that have enabled new projects to begin; recently Door 84 and Biomation have come together to run the Upfaders at Door 84 Youth Music Project.
Some organisations rent space on a permanent basis, whereas others use the space on a more ad-hoc basis. We also offer one off bookings for parties, conferences and other events.
For more information on hiring a space in Door 84 please look at the Room Hire section of our website.
Our Current Licensees are;
Adult Education
Adult Education offer classes at Door 84                      Counselling Skills Level 2  – For more information please call: 01904 752102
Biomation Productions C.I.C are a not-for-profit company, that works with groups of people to make animated films about particular issues, challenges or health conditions. These are used as resources by the participants and their families, by professionals, and by the wider general public. We always try to make the films informative, entertaining and to raise awareness or reduce stigma. Contact info@biomation.org.uk
Derwent Danceworks is an IDTA school of Dance and Drama offering lots of varied classes to children and adults. Our aim is for children to find every class fun and fulfilling, while adults find reassurance that tuition is of a high standard, safe and always creative! Contact Principal Miss Kate Womersley on derwentdanceworks@hotmail.com.
Derwent Danceworks will be running classes on  Wednesdays at Door 84.
Wednesday    16:00 – 16:30 – Ballet – Ages 5+
16:30 – 17:15 – Freestyle/Cheerleading
17:15 – 18:00 – Streetdance – Ages 9+

Hooping Classes in York are fun, effective exercise classes, using specially made weighted fitness hoops. Giggle your way to fitness with this fun and easy to learn skill on Wednesdays at 7.00-8.00pm. Even if you have never been able to hoop before you will by the end of a session. Contact Sarah on :07857631468  or email: sarah@hoopingclassesinyork.co.uk.
Lollipop brings families of children and young people with any degree of hearing loss together through regular free social activities and gatherings. Activities include:
• Specialist creative workshops including Art & Craft, Music & Film
• Sporting activities including Wall Climbing & Tennis. Lollipop gatherings are the perfect opportunity to gain more understanding and experience of deafness and its implications. This can help bring more confidence to the family as a whole.
Email: info@lollipopyork.org.uk Telephone: 01904 652286 (Tuesday and Thursday only)
Rowntree Players
Rowntree Players has a very long association with the Joseph Rowntree Theatre. We perform a range of material from plays to musicals and also produce the annual pantomime. We are an amateur society run by our members. As a member of Rowntree Players, you can get involved in either acting or backstage work or simply benefit from reduced admittance to shows.
If you are interested in joining the committee, please email us at info@rowntreeplayers.co.uk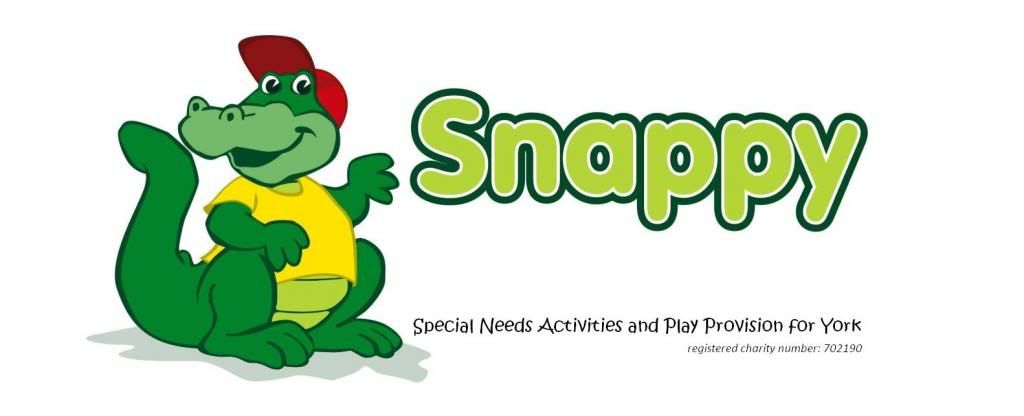 SNAPPY (Special Needs Activities and Play Provision for York) is a charity that provides social and recreational opportunities for children and young people with special needs aged 5-25 in the York area.  Contact 01904640562  www.snappyyork.co.uk

Tricia's House day Nursery opened on 10th June 2013, offering personal care for children from birth to 5 years. To ensure working Mums and Dads can be confident their little ones are looked after before a day at work, the hours are 6.30am till 8pm, Monday to Friday, and for that extra care, 8am till 6pm on a Saturday.
Please call Tricia to discuss your specific childcare needs on: 01904631303 or visit www.triciasdaynurseryyork.co.uk. Discounts are available for employees of the council, NHS and Probation Services.